Paddington Station Cabs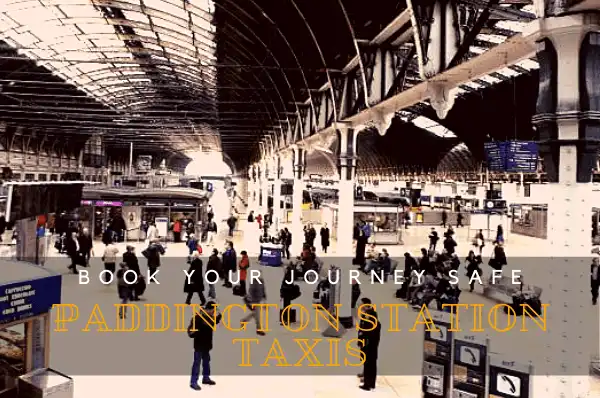 At times you regret spending your hard-earned cash on buying something that simply wasn't even half of the worth you spent over it. The same is true when you hire a taxi from a random taxi company and later pay the price for it. Or, if you are really conscious about where you spend your money you might search for 'taxi near you' on the internet and your search brings you to a credible page.
The same could be true for you reading our page currently, we have the solution for all your airport transfer and station transfer problems. Our Paddington cabs and Paddington minicabs are 24/7 at your disposal to take you to the Paddington station from multiple airports and stations, or pick you from there to drop you to another airport or station.
Surely, you were looking for a cheap fare service and lowest fare cabs, at the same time you don't want to compromise on punctuality and condition of cabs. Our services are one of the cheapest fare services in the area and if you want to ensure how well-maintained our cabs are, you can explore our site to learn what kind of cabs and packages we have.
Friendly Meet & Greet Service
Some people are quite conscious about with whom they travel and if the driver is licensed or not. Why shouldn't they be, a reckless driver and a battered cab can turn your journey into a nightmare. Our friendly meet and greet with pick and drop service is managed through courteous and licensed drivers who understand the importance of your time.
Just tell us your arrival time or the time at which your train leaves, we'll send the driver on the cab you book well on time so you can reach your destination without any hassle.
Economical Paddington Taxis
Our Taxis in Paddington are one of the lowest fare taxis and if you have any doubts, you can get the best quote from us and then compare it with other services to learn which service is more economical. At the same time, ensure that their clientele is as big as our's and their quality of services are as good as our's.
Whatever your budget, no need to travel via any random taxi. Tell us your budget and we'll share the options accordingly for your Paddington to airport transfer or station transfer. We care for you and your luggage's safety, so choose us to make your airport transfers nice and easy.
Day Hire cabs & Minicabs in Paddington
Long and short trips are common for business communities, so if you want to hire a cab for a day or two in Paddington, you can avail our corporate accounts services to ensure that you and your employees travel in first class cabs rather than in a random taxi.
For your corporate events, or even formal gatherings like weddings, parties, and birthdays, we have all types of cabs that one would fancy travelling in.