Charing Cross Station Cabs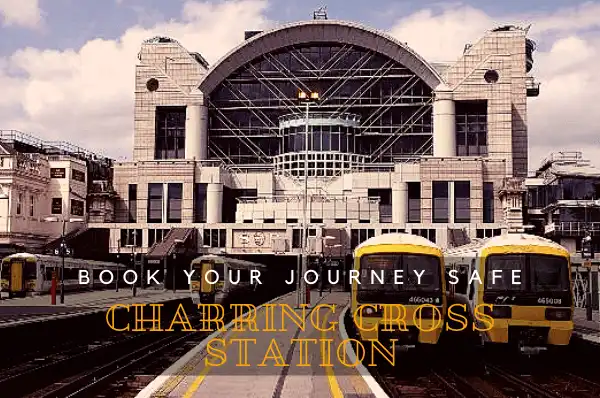 After getting off the train, the first thing we want to see is a reliable meet and greet service waiting for us to escort us to our destination. Or maybe to another station or airport for further travel. But unfortunately, not many have such a service at their disposal. This might have happened to you as well that you got off the train and searched for hours on Google taxi near you but you found no such service to send a cab instantly
We are here to serve you and ensure your station and airport transfers in a timely manner. Whether you are travelling to Charing Cross or from Charing Cross, you can trust our taxi company to provide the lowest fare Charring Cross cabs and minicabs. We do claim to be a low fare taxi service in the area but alongside we believe in maintaining quality.
The stations we cover include London Bridge, Euston, Kings Cross, Victoria, Paddington, and Waterloo. Moreover, our taxis in Charing Cross and minicabs in Charing Cross are there to assist you in your transfer to various airports including Gatwick, London city airport, Stansted, and Luton. You can get the best quote 24/7 on a single call or click.
Cheapest Fare Taxis & Online Booking
Not many companies offer cheapest fare taxis and allow you to book online. Indeed, having the option to book your Charing Cross taxis online lets you make an advance booking and eliminate all the hassle from your station transfer.
Whether you are travelling to Charing Cross or travelling from Charing Cross to any of the above mentioned airports, our online service lets you choose the cab of your choice and date of pick up on a couple of clicks. If you have any doubts regarding the fares, you can get the best quote on one call and compare the fares yourself. We take pride in claiming that we deliver what we promise.
Cabs & Minicabs for a Day Hire
We believe in constant innovation. We are one of the few taxi providers in the area who provide taxis for day hire. Our corporate account service lets you book cabs online for your Charing Cross station transfer or from Charing Cross transfer and avail discounts on booking of multiple cabs.
The idea of this service is to help you in making your corporate events memorable and your transfer there hassle-free. Call now at the given number or use our web app to avail numerous perks offered to business like yours.
Punctual Pick and Drop with meet and greet
Punctuality is the key and the trait that makes us stand out among our competitors. We are here to keep any eye on your schedule and send the cab of your choice on your chosen location on time to ensure that your station or airport transfer is hassle-free.
Our meet and greet service will escort you to Charing Cross station or pick you from there and drop you to your chosen location.