Luton Airport Taxis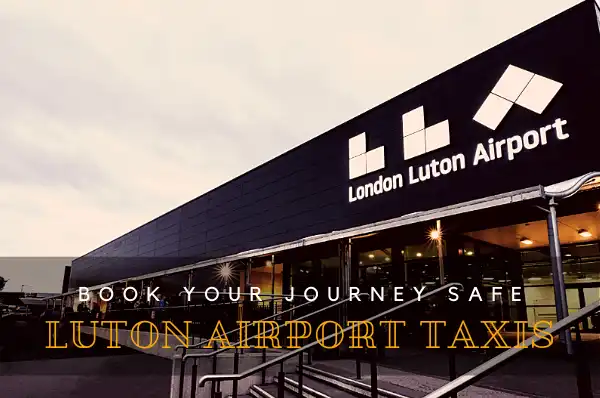 Time is money and we at Luton Airport Taxis ensure that not even a single second of our client is wasted because of us. Run by honest and dedicated individuals who only recruit the most punctual and friendly drivers available, we are a cheap fare taxi company that provides taxi near you.
When you book a ride with us, you actually trust us to make your Luton airport transfers comfy and hassle-free, and we don't like to break trust. By maintaining strict quality standards, we are gradually spreading our cheapest fare service in other nearby areas including airports and train stations.
We are probably one of the lowest fare services in the area and the reason for operating at low rates is to become approachable for everyone. We don't want to be restricted to a particular class or area but our aim is to gradually expand our service and become best in the business by all means.
By claiming to be the cheapest fare service, by no means we imply that we compromise on the quality, regardless of what package you choose, your satisfaction is our topmost priority.
Easy to Call Meet and Greet
One of the things that make us stand out among our competitors is our rapid response. Regardless of the fact where you are, our pick and drop with meet and greet can be summoned in just one click.
Moreover, nothing is hidden, you always get to know the estimated charges before the ride. Our drivers are professional, well trained and friendly, they are strictly forbidden from asking for hidden or extra charges by any means, in this way, we are building a bridge of trust between us and our clients that will take us a long way.
Also, you can call any moment at the given number to get the best quote for your intended airport transfer. Your airport transfers in Luton are made easy by our trust-worthy services.
Best Luton Cabs and Luton Minicabs
Your requirements are bound to vary from number of passengers to the weight of your luggage, but don't need to worry. We have all types of cabs in Luton and minicabs in Luton that are designed to meet particular requirements. Moreover, if you are not sure which cab or minicab to choose for your airport transfer in Luton, you can always ask our customer support representatives who will assist you in a professional way.
You can also inquire about our corporate accounts service, day hire or get the best quote on just one call.
Luton Taxis for Travelling Anywhere
We are covering a wide range of areas including different airports and railway stations. The purpose of expanding our services is to grow our clientele and make the airport transfers easy. Not just airport transfers but also railway stations transfers.
The airports we are covering include Heathrow, Gatwick, London City airport and Stansted. We provide two way taxis for all the above mentioned airports, whether you want to travel from Luton to any of these or vice versa, you can count on us for making your airport transfer easy.
Moreover, we now have Taxis in Luton available to take you to different railway stations including London Bridge, Euston, Charing Cross, Kings Cross, Victoria, Paddington, and Waterloo.