London City Airport Taxis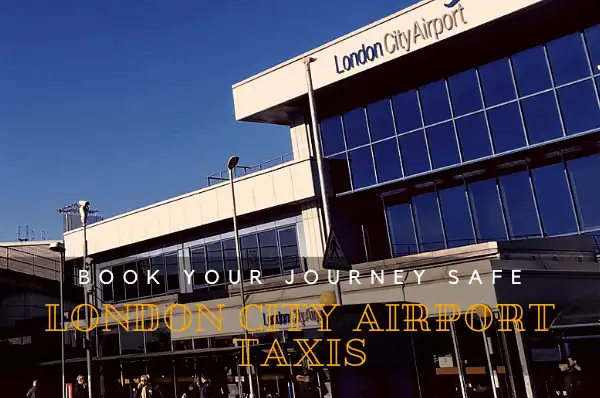 London city airport is one of the busiest airports in the world. You'd never want to be stuck there for hours looking for a Taxi near you or if you have a flight from the same airport, obviously you'd be anxious about making it to the airport on time. The worrisome part is, taxis in London city airport or reliable taxi companies can't be found on a whim. For hassle-free travelling, always make a booking in advance.
We at London City airport transfer service ensure that we give our customers lifetime travelling experience. Our cheap fare service feels light on their pockets while our punctual meet and greet service always takes the hassle out of their travelling.
What makes us a cheapest fare service is we have London City airport cabs that come into everyone's budget. Whether you are looking for a London City airport taxi or London City airport minicab, we have all types of taxis.
Our lowest fare taxis are not limited to a particular city or town. Not only London City airport transfers, but are now providing train station transfers and airport transfers to various other airports. You can make an advance booking anytime, or call us for an urgent booking - no hidden charges or extra charges are applied for any kind of booking.
London City Airport to Anywhere
Our increasing clientele and ability to work in a systematic way has enabled us to extend our services. Our airport transfer services are now extended to Gatwick, Heathrow, Stansted and Luton. You can travel to these airports or travel from these airports to London City airport with us, in one of our London city airport cabs operating 24/7.
Moreover, you can also make a booking online for your train station transfer from London City airport to various stations including London Bridge, Euston, Charing Cross, Kings Cross, Victoria, Paddington and Waterloo. Our pick and drop with meet and greet is available all time to pick you or from or drop you at any of these stations.
No Hidden Charges
Our secret of success is transparency, customers are pre-informed about the charges, moreover no hidden charges by any means are procured from the customers. Whether it's an advance booking or last-moment booking, our rates remain the same. Moreover, you can always get the best quote on just one call which makes it easier to book the right type of cabs in London city airport or minicab in London city airport that comes in your budget.
A Versatile Service
Airport transfers in London City airport are made easy by our versatile taxi service because we also provide corporate accounts service and cabs for day hire. You choose the cab that you fancy travelling in and then it's our responsibility to send it on time. No more hassle, just one click and get a cab at your doorstep for all purposes.