Gatwick Airport Taxis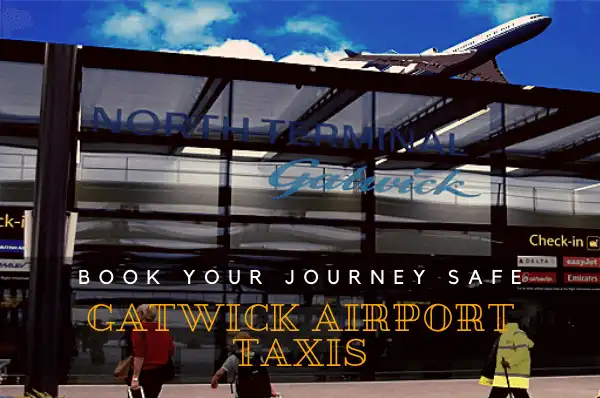 British weather is one of the uncertain things in the world, and you don't want your airport transfers to be uncertain like that. Leaving everything for the last moment can prove costly in many forms, you may end up missing your flight, or if you are landing at the airport it can be a sheer drudgery to drag your luggage along with you while shouting for a cab.
Airport transfers in Gatwick can be troublesome if you don't choose the right service. But don't need to worry now, because we at Gatwick airport taxis provide cheap fare airport transfer service from Gatwick to various other airports and vice versa.
If you live anywhere near Gatwick airport, we are a reliable taxi company that provides taxis near you on just one click. What distinguishes us from our competitors is our ability to maintain high quality standards despite claiming to be a cheapest fare service. Our Gatwick cabs and Gatwick minicabs are recruited in our company if they are found to meet the quality standards set by our experts.
Whether you are travelling from anywhere to Gatwick airport or landing at the Gatwick airport, our pick and drop with meet and greet is one of the best in the area, not only you enjoy lowest fare rides but you also get to see extremely punctual drivers who reach your chosen place on time.
Gatwick Taxis for Distant Travelling
No matter where you want to travel from Gatwick, our courteous drivers and cabs will take you there on time. Up till now, our services are extended to various other airports including Heathrow, London City airport, Stansted and Luton. You can book a ride 24/7 for travelling to or from any of the above mentioned locations.
Similarly, our Taxis in Gatwick are also providing train station transfer service. Our meet and greet with pick and drop service can pick you from anywhere including London Bridge, Euston, Charing Cross, Kings Cross, Victoria, Paddington and Waterloo. Whether you want to travel to these stations from Gatwick or vice versa, you can always count on us to make your journeys memorable.
Online Booking for a Day Hire
To meet the modern standards set by our competitors, we have introduced corporate accounts service and day hire. Our customer service portable is 24/7 at your disposal to answer all kinds of questions, you can inquire about how much a cab can accommodate, and you can also get the best quote on just one call.
If you don't have time to consult on call, you can use our online application to select the cab you prefer travelling in and you can also find out the estimated fare for the entire ride. We offer great discounts on corporate accounts to help you in cutting your travelling expenses and keeping your employees happy.
24/7 Gatwick Airport Transfers
No matter at what time of the day or night you call us, we are always there to assist you. Our taxis in Gatwick and minicabs in Gatwick operate 24/7 so that our customers don't have to switch to another company. The best bit is, no additional charges are solicited for urgent or late night bookings. By booking our cabs in Gatwick, you can always remain stress free and make your airport transfer inexpensive.